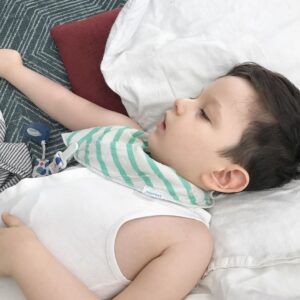 Another warm day, another day of seizures and struggle. He has both a portable ac unit and a fan pointed at him. He's lying on the floor because it's 1.4 degrees cooler than the couch, or a chair. I love the warmer weather, but not when it causes seizures. They're happening every few hours. Just long enough for a recovery nap and some minor awake/aware time before another one hits. Blah.
Seizures are the thief of everything, and I hate them. They take away so much. At this point, what kind of quality of life is this? Seizing and recovering, not moving, no joy.
This is what NKH looks like. Seizures because it's warm. The brain damage that's happening in my little guys brain because of a tiny tiny mutation which fucks up a large chunk of his carbon folate metabolic system….
Living the super special needs life atm. We're one of many, our story is standard, not exceptional. But that doesn't make it any less heartbreaking 🙁