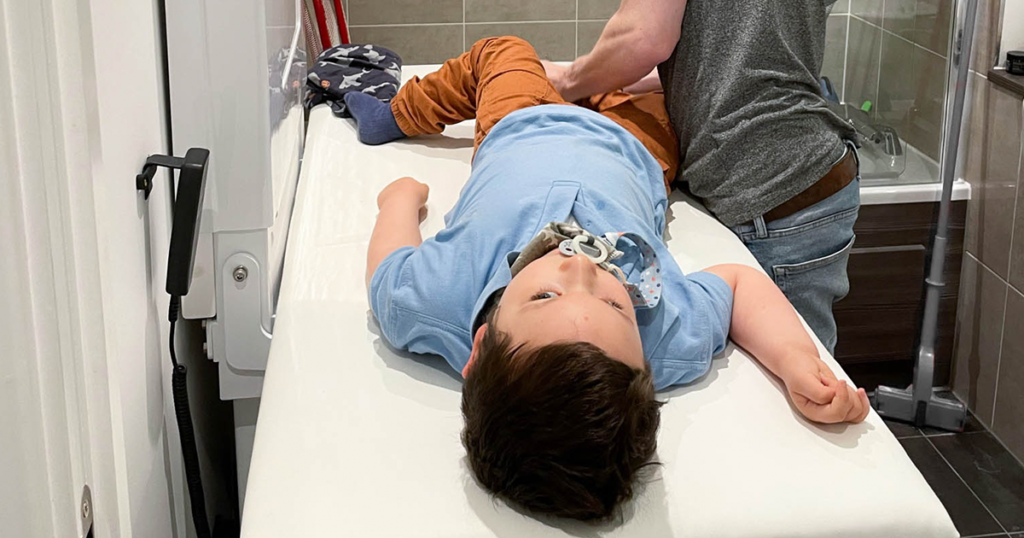 Speaking of equipment, we got this behemoth changing table put into our bathroom. It's great, in that the bathroom has a hoist and we can now hoist Mikaere from the changing table to the bath. That changing him is significantly easier and all in all, it's a huge improvement over the bathroom floor.
It's just – it's so big. The installer didn't quite install it all the way over, and so it's difficult to slide in and out of the room when the table is down. We also had drama with him wanting to do the electrics – so while you can plug it in to the mains to move it up and down to an appropriate height… you have to do that with the door open. It's so frustrating.
At this point we've been too busy to chase the small details – so live with it unplugged. But honestly, I wish the installer had just done what he was meant to do, and had done it properly. It's so hard not being able to trust people do things right, you know? And now we're in a position where we have to pay to have everything sorted out.
Still, not changing Mikaere on the floor is a win, so I guess we're mostly in the positive?
#greatChangingTable #stupidInstaller #disability #nonketotichyperglycinemia #nkh #nkhawareness #ifhnkh #metabolicdisorder #teamMikaere #glycineencephalopathy #nkhcansuckit #someoneFundACure #cureNeeded #disabledparenting #disabled #disabledfamily #complexmedicalneeds #metabolicdisorder #nkh