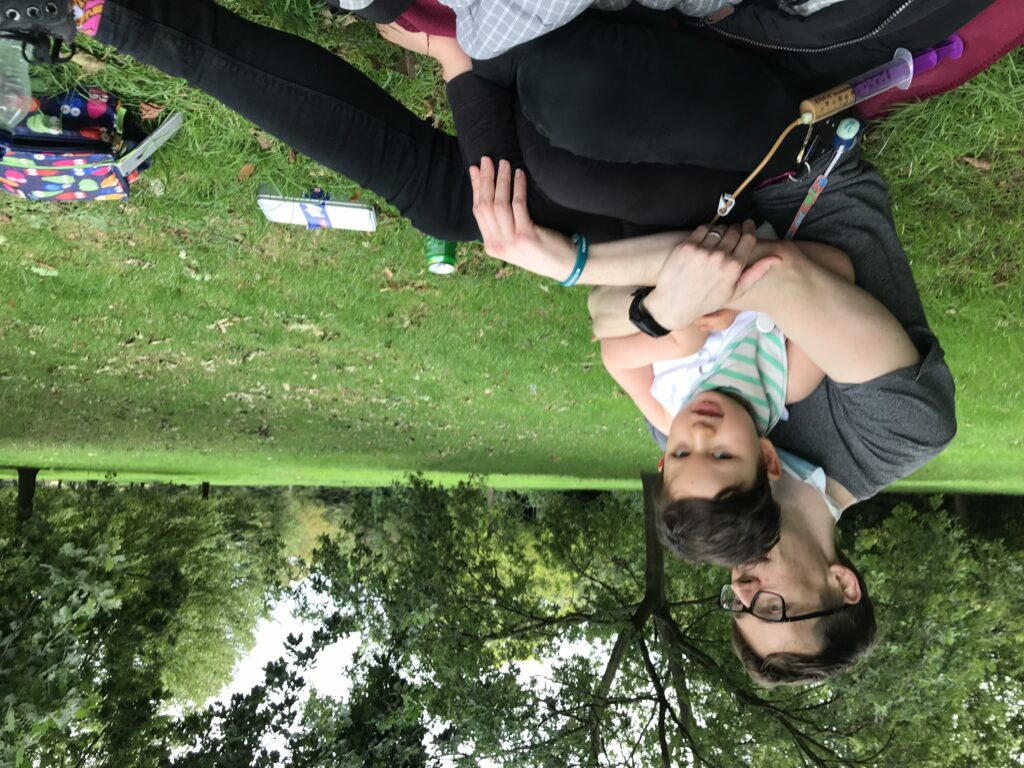 After the hospital appointment last week, we stopped in at Regents Park to eat our (home packed) lunch. There isn't a safe place to eat near the hospital, no place to be socially distant and not worry about someone walking too close without a mask.
Regents Park is huge, and was on the way home so off we went.
It was nice to be outside, to be somewhere different. But to be honest, I was so highly strung. Anytime I caught sight of a person in my peripheral vision my entire body would go into high alert.
No one was wearing a mask (apparently people don't feel the need to outside) and people weren't really social distancing (and if they felt they had to pass you on a footpath, they would. Instead of waiting further back or crossing the road or any of those other things that require a bit more thought or effort).
So yeah, we sat outside and it was nice but I was too highly strung and anxious about strangers to really enjoy it.
But Mikaere, oh my days the joy. He enjoyed being out, he had his feet in the grass and the wind in his hair and ginormous grins with little happy chirps.
He was happy to be out, for sure, so I'm glad we took the opportunity when we did.
Because when I looked at the gov stats this morning, I saw this giant spike of positive cases. You can try minimise it all you want (and I've seen people try, using smaller numbers, or reducing to x per million, or it's not in my area or trying to say it's because testing capability has improved) but the long and short of it is that no matter which way you cut it, THOUSANDS of people in the UK are testing positive everyday. THOUSANDS of people have covid and are contagious.
We only need one person, just one, to be near us and we're down the rabbit hole of doom.
Looking at that spike makes me feel ill. The risk for us is real. Like we were risky to go out, and sit in a park.
And the hard thing is no one else seems worried. Schools went back this week. Pubs are still open. Friends of mine are openly travelling (!) like it's no big thing. And I get it, people are fatigued. But if the cost was death to someone you loved, would you go to a pub? Would you go get your hair cut? Would you get on a plane?
Please stay home. Please wear a mask. Please wash your hands with soap more than you think you should. The safety of our family relies on others like you doing your part.