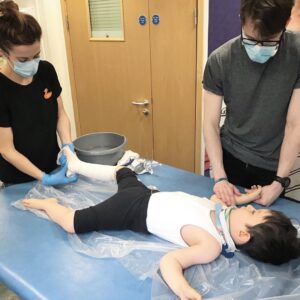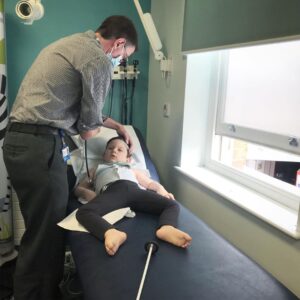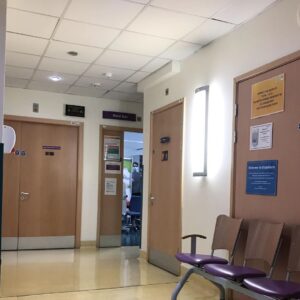 We left the apartment, first time in over 120 days (17 weeks, or 4 months), thanks to some unavoidable in-person hospital appointments. It's been a long, stressful morning, and I'm sitting in a waiting room by myself. Mikaere's had a seizure seconds before he went in (why is it always so hot in waiting rooms?! Pretty sure the warmth triggered it) and I can hear Mikaere breathing, in the little haematology cubby. The nurse is giving Sam instructions, and I'm holding my breath waiting for the cry that's certain to come when the nurse tries to takes my babies blood. This never gets easier.
It's worse, with covid. This is the first time we've been outa and my anxiety is sky high… why aren't people wearing masks?! Why wear a mask if it doesn't cover your nose?! I've spent all morning screaming "GET AWAY FROM MY IMMUNE VULNERABLE CHILD!" in my head. Wear a mask. Even outside. Any time you might possibly come within a two metre range of people (like on a FOOTPATH) wear a mask! It's not hard. You could be literally saving someone else's life. Put another way – if you don't wear a mask, you could be killing a vulnerable person, like my baby boy. You don't know, you could have covid. You could be putting people like Mikaere at risk. Wear a damn mask!
Leaving was made easier because we were running late. The urgency to get in the car with all our gear made stepping out the door easier, and it wasn't until there was a guy (without a mask!) arguing about our parking spot that my deep distrust of other people came to the fore.
I hate this. I hate being out here. There are so many people, and so many people who aren't social distancing or wearing a mask who clearly have the privilege of health, of not worrying about if they get sick, who don't care about other people. That is not us, and I worry. This doesn't feel like a nice jaunt out, it feels scratchy, and uncomfortable and risky. I feel panicky anytime anyone comes remotely close to us.
But we're here because we need to be. We have appointment after appointment (metabolic and bloods and orthotics and radiology) and they all needed to be done. We've crammed six months of appointments into one day, one visit, to reduce the risk.
Mikaere's squeal pierces the silent waiting room and I find it hard not to cry. I hate this. I can hear that's he's miserable and I'm rooted my chair, I can feel his cries through my chest. God, this is awful.
There's a pause. They've fucked it up, I know it. That cry was too short. I know he's a hard stick, and he's so much bigger and he wriggles more. I'm not wrong, and a few minutes later there's another scream. He's distraught and I'm sitting a whole room away. Oh god, I hate this. I hate that he's in pain, that we're causing this just "for to check" and just, fuck.
I hate that we're in a world we were don't feel safe. Where people aren't wearing masks, and social distancing, where my baby has unavoidable hospital appointments and has had so many needles in his arms and hands and feet that his veins make it impossible to retrieve blood.
I am not loving the world right now. It seems cold and cruel. I'm crying. I hate that this is our reality. The special needs life can suck it so hard.