Mikaere's Grandma is in an Art Group. Earlier in the year they ran an exhibition, where a percentage of sales would go towards NKH Research, and they would collect donations, run a tombola and have a coffee/cake morning.
Well. What an AMAZING event!
We arrived late in the day. It was one of those snowy beast from the east days, and the weather was horrific. We half expected the morning to be moderately busy and the Hall to be empty by the time we finally got there. Except when we walked in and with an hour left to go, the hall was PACKED. Loads of people were still there, drinking coffee, viewing the art. It was phenomenal. We even managed to purchase a piece before everything closed down, and as always we enjoyed the visits and talks. We can't help but feel the village community is behind us.
We found out after that the event raised over a whopping £1600. We're so grateful that entire groups of people come together to support us. All of the money raised at the event goes directly to Joseph's Goal, which in turn goes towards NKH Research.
So thank you to everyone who came. Thank you to Toddington Methodist for donating the space, the Toddington and Westoning Art Group for running the exhibition, for donating a portion of your sales, for selling cards and coffee and donating cakes, for running the Tombola and for helping set up and take down. Thank you to everyone who came and donated, who bought a painting or ate some cake.
Thank you everyone for the love and support. We're overwhelming grateful, really we are. It hits home when we realise we're not alone in this fight. That there are others that care about Mikaere, and about us, enough to help run events like this. We feel like the only thing between us and a future with our baby is money (which is infuriating, right?) so when a group of people – some who we hadn't met – pull together an Art Exhibition like this – overwhelmed with gratitude doesn't even cover it. We feel loved and so fortunate that there are so many people on #teamMikaere.
So thank you to the Toddington and Westoning Art Group – you guys are the best.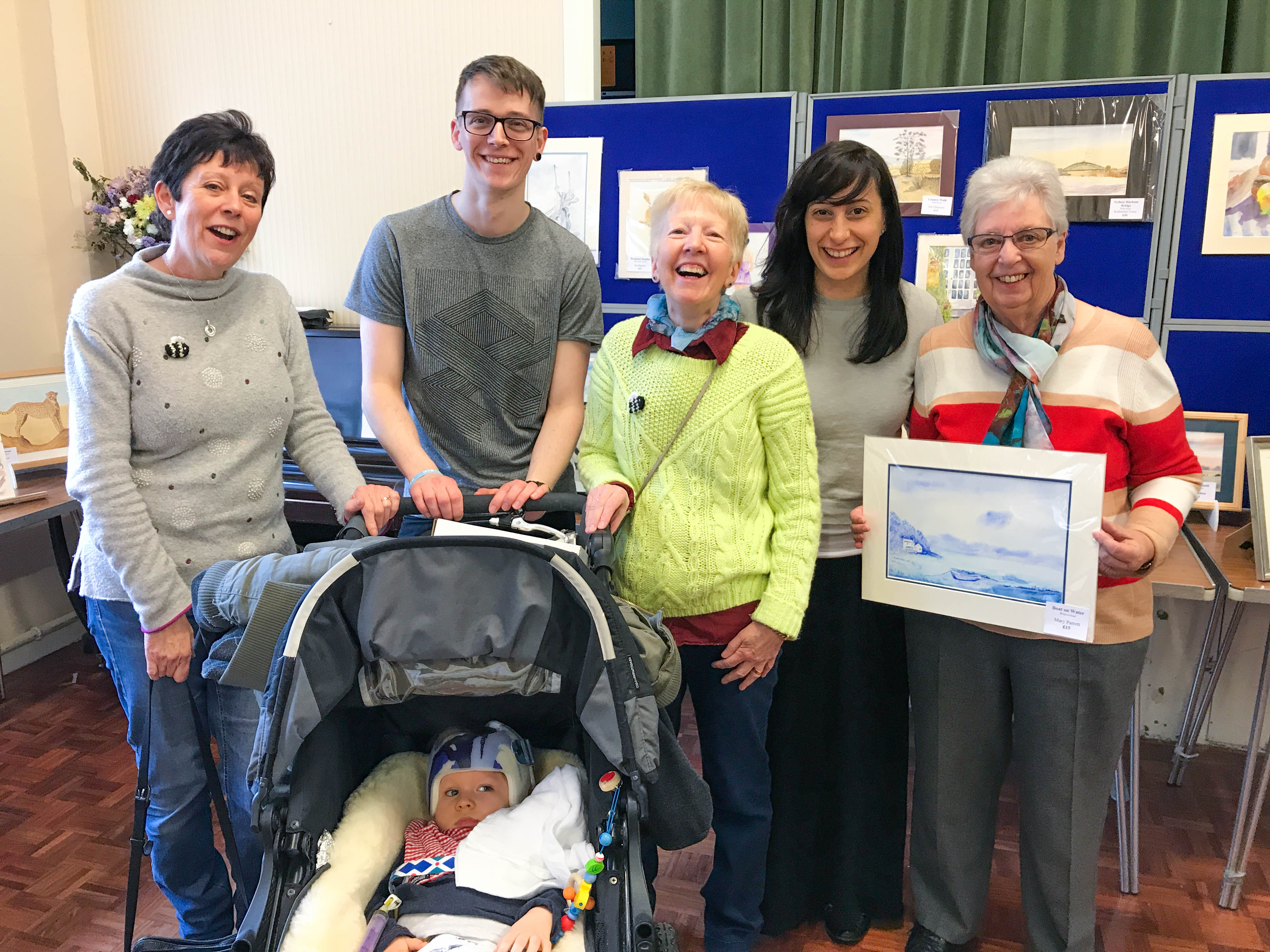 PS – if you'd like to fundraise with us – let us know. It doesn't have to be a big event like an art exhibition, but could be something simple like a fun run, or a bbq or picnic. If you can throw a dinner party, you can throw a fundraiser. Help us raise money for charity?