We as a little family have a fundraising target, aiming to raise £100k for NKH Research.
Thanks to you guys we're currently at a whopping £53k (and counting!) – and that's the truth, the bit that it's thanks to you guys. Most of our fundraising has happened through other people, people who have held bbqs or cake morning's or run a marathon. Small, easy things that have added up.
So I wanted to update you really quick on what's going on:
1. The Eva Books!
I will forever love you guys for helping me translate the Eva books and even more for buying them! I'm still working my way through the translations but there is a whopping 15 Eva books available on Amazon. Eva is available in 15 different languages. Well, I say that, but she's actually bilingual (all the translations have the English *and* the translation, for bilingual families). Like this: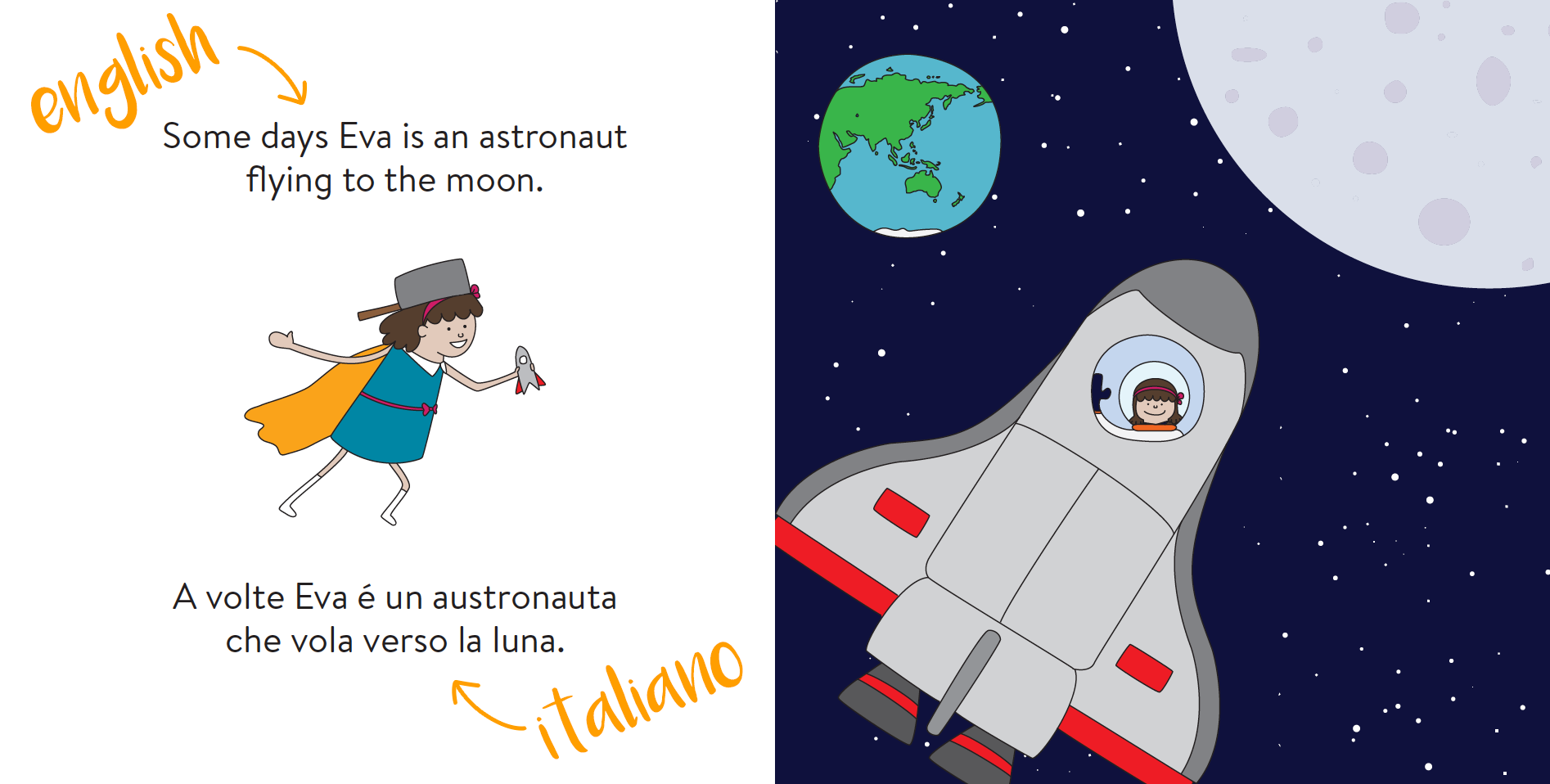 Additionally, I was able to send off the first royalty donation this month, a whopping £430 went to Joseph's Goal. Considering each book makes just over a £1 in royalty fees, I'm pretty happy with that.
If you haven't got your copy yet, you can buy it from booksforwednesdays.com
PS – THANK YOU to everyone who has sent in a picture of their kid with an Eva book – you guys are the best!
2. #IFHNKH Tee's
Did you see my previous post about the amazing IFHNKH tee's?? I won't rehash it, but I'm pleased to say we've sold a BUNCH of them – if I had shelves stocked I'd say they're flying off (buuut thanks to the wonders of dropshipping, I thankfully don't need to store shirts. They're printed and shipped on demand, right after your purchase goes through. Best thing ever, hey?)
I just wanted to say thanks to everyone who had bought one. Each of these tee's has a small margin on them and you know that small margin is going straight to NKH Research. Oh yeah!
If you want one, they're available right in the teammikaere.com/shop  If you've bought one – send me a selfie! I want to see you in your #ifhnkh shirts! x
PS – I'm still trying to figure out a decent dropshipping for the US. Will keep you posted!
3. BV Love for the phenomenal Adam
Adam, (who, prepare yourself for a throwback: having just the company, joined Sam on the last day of his ridiculous 72 mile walk along the Thames Path AND was on the winning Charity Quiz team) is riding from London to Paris. On a bicycle. 243 miles (did any else just cringe?)
Honestly, we're so grateful that he's doing this, so grateful that he's raising funds for Joseph's Goal and #teamMikaere, we're genuinely blown away by the support. What a stand up guy, hey?
If you're on of the #OTOD BV family and you'd like to #bgenerous – Please donate to Adams ridiculously amazing event at justgiving.com/fundraising/lonparmikaere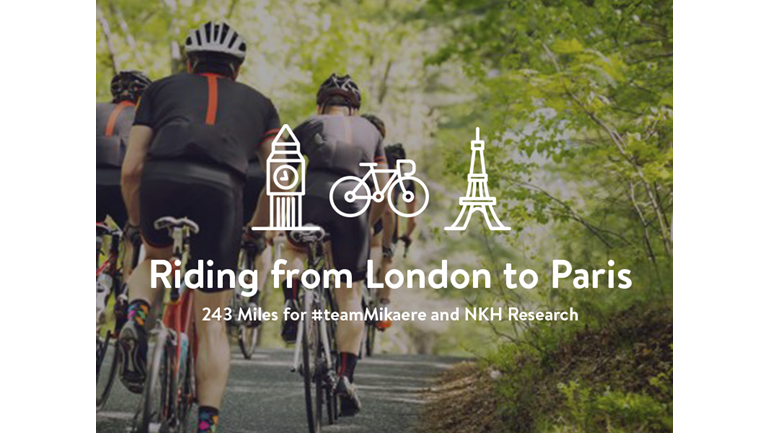 4. Kiwi Cross Crew Love for the phenomenal Margot
Margot I met at a ridiculous French Party when I first moved to London. She's one of the most genuine, most lovely people I know and last weekend she ran her SECOND marathon for #teamMikaere (having just run the Berlin Marathon for us last September) – this time in London. She's set a goal to raise £1k for Josephs Goal and #teamMikaere – and SMASHED IT.
At the risk of repeating myself, we're so grateful for the love and support shown by Margot. Fun fact, she was the first person to ever babysit Mikaere. We were so pleased that she was running for #teamMikaere, we printed a London Marathon shirt, just for her.
If you fancy highfiving her, you can donate to her campaign: justgiving.com/fundraising/margot-knight
5. Fancy helping us fundraising?
We can't raise these funds without you. We've asked everyone for cash over and over and our social circles are saturated (sorry about that). But what we can ask is if you could help us – could you organise a bag pack at your local supermarket? Could you put us down as your local cause at your nearest Waitrose? Could you do a cake morning at work, 50p per slice? Or a raffle? Or a BBQ one weekend, or anything. Whatever floats your boat.
Because here's the thing – for every £5 we raise that's £5 towards a cure for Mikaere. There is so little funding… it costs well over £300k to run a research lab for a year, and it's managed between grants and fundraising by people like us.
We have hope in a future only because we know the only thing between us and a cure is money. So set the bar low, if you could help us raise £20, £50, £100 – it adds up and it makes a difference. Please help us give Mikaere a future. We can't do it without you guys.