I wanted to take a break from sharing our illness woes for a minute (we're still in the trenches!) – since we've been housebound I've had some time to move a few projects along during nap time. One idea was a charity children's book, where all profits go towards NKH Research. So I made it happen. It's been a few months in the works, wrestling with illustrator and trying to simplify text.
You guys, meet Eva: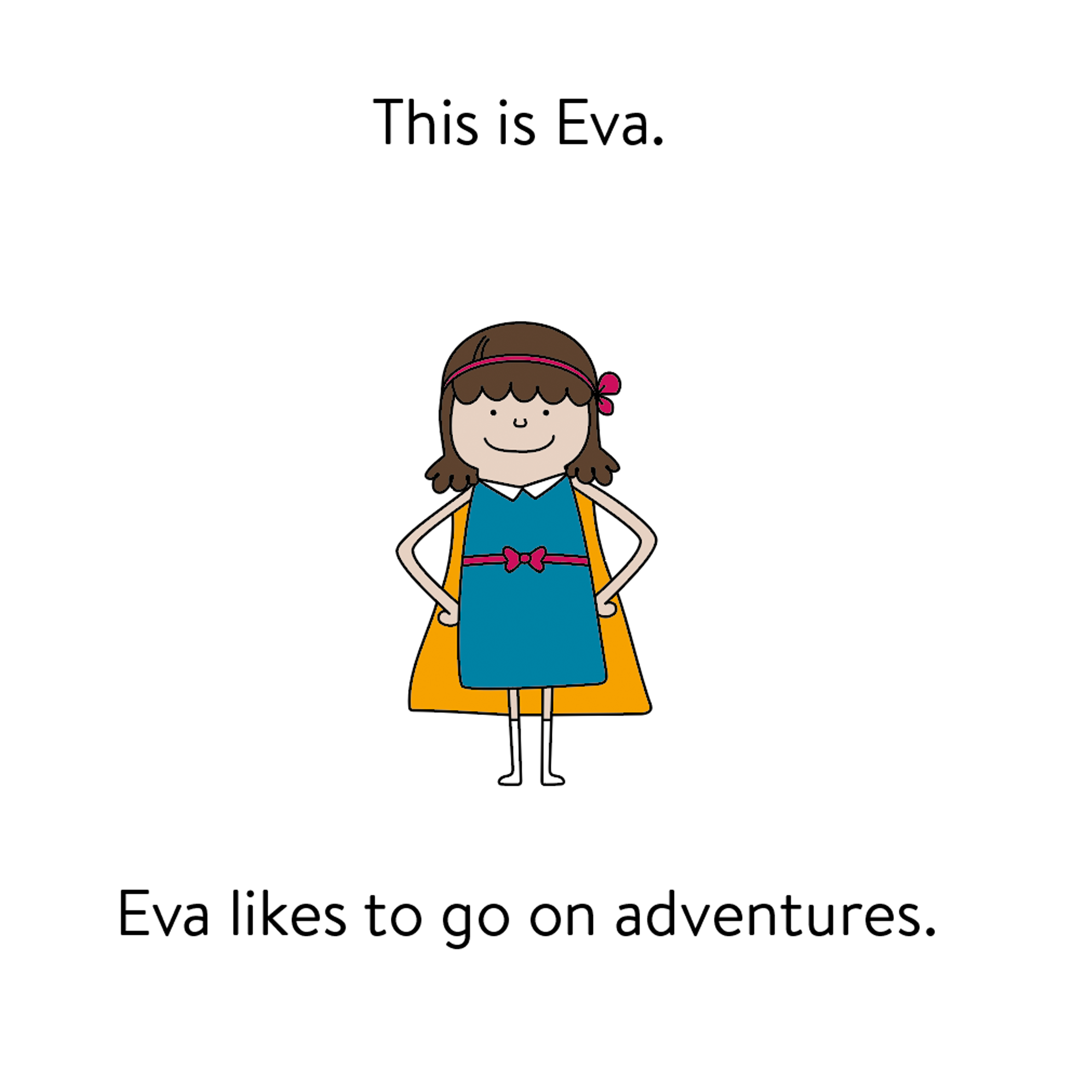 She's the star of the charity book and she is *awesome*. She's an adventurer, who fancies being more than a princess. She has a huge imagination and wears a dress and still does all the cool things. (Gender stereotypes were never my forte).
One of the things I wanted to do was make sure it was available in all sorts of languages, I wanted this book to be bilingual. And thanks to several volunteer translators (thanks you guys!! You're the best!), Eva and her book will be in THIRTY TWO other languages! I'm so pleased, and grateful to everyone who stepped up and helped translate my little book into something more. (If you'd like to help translate into a language you speak natively, let me know! All languages welcome).
Even more exciting is this week I got the very first proof of the English version back! I was super excited to see it in book form!
It looks ace in physical form. I'm so pleased that a project that was just floating in my head is finally coming together. I'm hoping a few versions will be available on Amazon before Christmas. Keep an eye out okay?
NKH – were coming for you. We'll fund a cure one way or another.