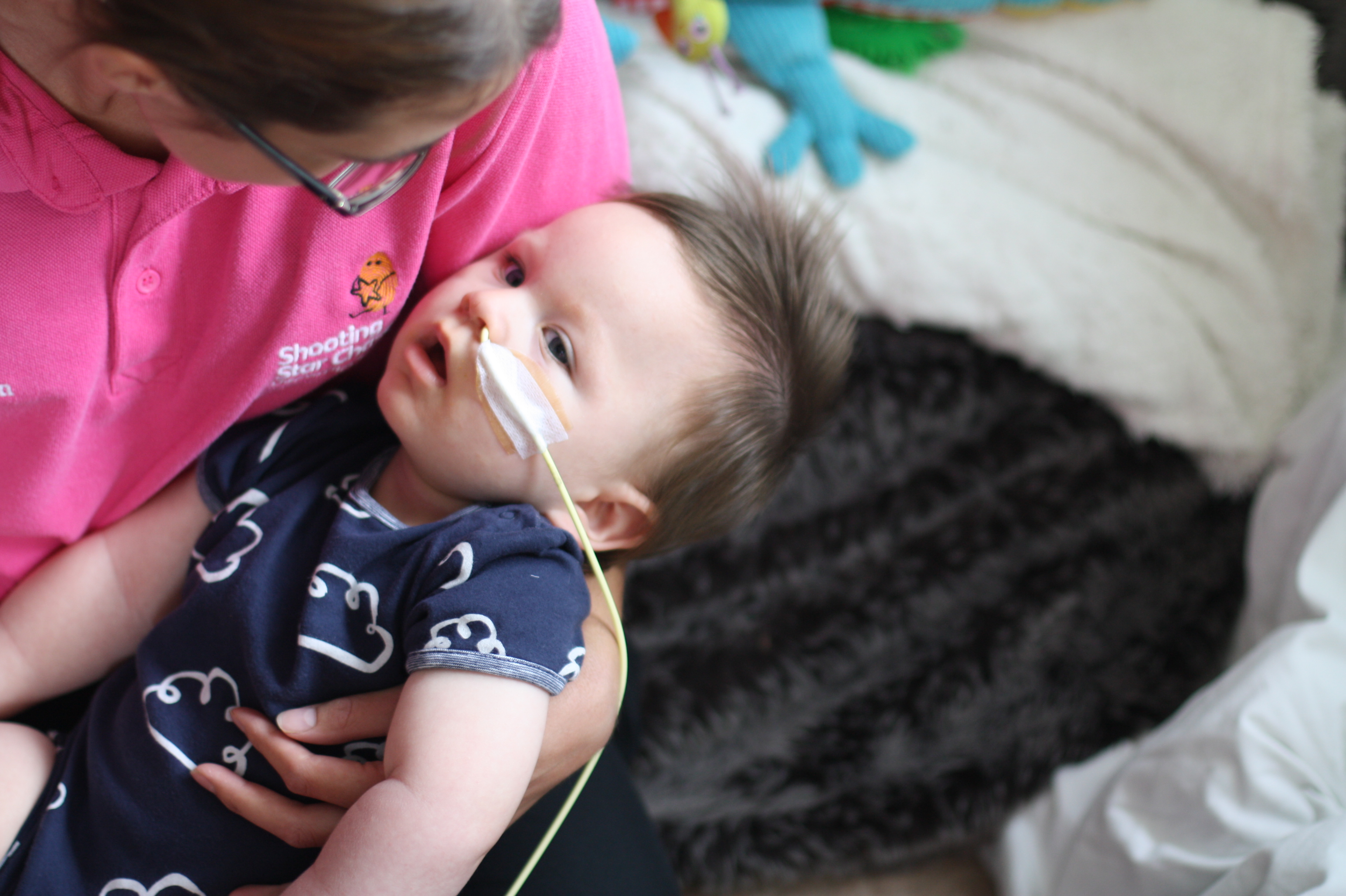 I've said it before – Kai's disorder is complex. And the NHS is incredibly siloed, so we have a huge, huge medical team. Everyone has their little speciality, and everyone has their own plan and requires their own appointments.
Our main team consists of:
A metabolic consultant, at Great Ormond St Hospital
Two neurologists, at our local hospital
A palliative care consultant, at our local hospice
They are the people that order all the things for Kai. But, they're supported by a much larger team:
Our GP
Our Community Care Nurse
Our Health Visitor
An NHS Physio and a private Physio
An occupational therapist
Speech and Language consultant
A general dietician, and a metabolic dietician
An orthopaedic consultant
An ophthalmology team (at a different hospital)
The Gastroenterology team
Two night nurses, and a day carer
That doesn't include the people who help, thanks to charities we've been referred to, like:
A hospice nurse, and a hospice carer
A hospice keyworker
A portage play therapist
Two Homestart helpers
An Early Years support worker
A benefit and fundraising support worker via contact
A Rainbow Trust support worker
That's a team of 28+ people. For Kai and all his funny little complex needs. It doesn't include people in the A&E that we know and love, the people who work in our pharmacy and deliver the meds, or the receptionist at our gp's office who coordinates so much so I don't have to. Or the people who supply everything, like the giving sets or the oxygen tanks.  It doesn't include the people we've said goodbye to, like our NICU team.
We see multiple people on the list every week – though typically I'll try organise all the appointments between Tuesday – Thursday, giving us a few days to just… be us. To spend some time outside the world of medical everythings.
Here's the thing though – I haven't met anyone on our team who wasn't taken with Kai. Who hasn't loved him, and wanted to have a cuddle, and love on him.
We're really lucky, in that respect. That our team know who they're working for, that they're warm and on Team Mikaere.
Hopefully, we'll eventually be able to cut down on our services that we need as Kai grows and becomes more stable. But till then, we're pretty happy with our team.